WUPJ News # 431
Issue 431 1 March 2012 / 7 Adar 5772
In this issue:
Saltz brings international educators to Jerusalem for Bergman Seminar
WUPJ launches fundraising campaign for FSU summer camps
Almost 10% of Israelis call themselves religious non-Orthodox Jews

Presidential reflections on… The adult issues of Purim

News in brief
UPJ launches Centre for Living Judaism in Australia
Beit Polska trains Para-Professional Worship Service Leaders for Poland
WUPJ President warmly welcomed at UK congregations

Congratulations

Upcoming Events

************************************************************************

Saltz brings international educators to Jerusalem for Bergman Seminar

Registration for the Bergman Seminar for Progressive Jewish educators, July 5-15, 2012 is now open.

Around the world, Jewish educators are grappling with the challenge of Jewish identity. They need innovative tools to overcome the tremendous obstacles they face. In order to address this need, the Anita Saltz International Education Center of the World Union for Progressive Judaism has created the Bergman Seminar for Progressive Jewish Educators.

This a unique opportunity for Progressive/Liberal/Reform Jewish Educators from across the globe to join together with some of the most accomplished scholars and educators in the world. The international spectrum of our participants adds perspective and insight. Past participants represent communities including: Argentina, Australia, Belgium, Brazil, Canada, Chile, Costa Rica, Czech Republic, Denmark, England, France, Germany, Hungary, India, Israel, Netherlands, New Zealand, Poland, Russia, South Africa, Spain, Sweden and the United States.

"All participants were extremely enthusiastic about being in Israel and saw the program as having direct importance in their various school environments," said Professor Paul Liptz, Educational Director at the Saltz Center. "Their teaching roles cover a wide range of ages from pre-school teachers to those involved in high schools. As they came from many different countries, they constantly compared their own pedagogic challenges and discussed how they could learn from each other.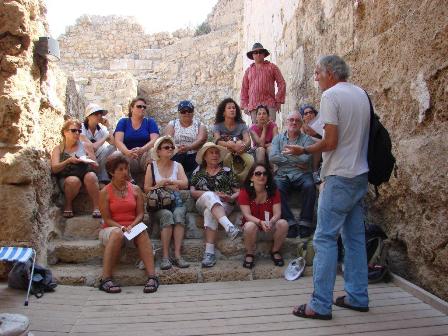 Bergman seminar participants from previous years

The program itself incorporates arts & culture, spirituality & liturgy, Hebrew language, history & memory, politics, text study, Jewish values, pedagogy and more. The seminar focuses on the multitude of Jewish narratives and play off the creative tension between Israel and Diaspora communities. We address the critical challenges facing the Jewish people; encounter creative projects addressing these challenges; and dream up our own imaginative initiatives. One past participant sums up the program well: "I could not have asked for a more rewarding and enlightening experience. . . The Seminar provided me with the cultural, political and spiritual tools that will make me a better educator."

Based at Mercaz Shimshon-Beit Shmuel, headquarters of the World Union for Progressive Judaism, the Saltz Center overlooks the dramatic walls of Jerusalem's Old City. Israel becomes our classroom as we explore 4,000 years of history, challenge and change. Just as our tradition gives voice to both Beit Hillel and Beit Shamai, we'll include multiple perspectives as we look at the strengths, weaknesses, successes and challenges of Israel, Zionism and Judaism over the ages - facing the future empowered by the past.



Saltz seminar participants in Jerusalem

The program is designed to have a meaningful impact on our work in formal and informal Jewish education. In small group settings we address the particular needs of different aspects of Jewish education including early childhood, adult, teen, and general education.

The Bergman Seminar for Progressive Jewish Educators is sponsored by the Bergman brothers, Stanley, a long time supporter of Progressive Jewish causes, and Leslie, president of the European Union for Progressive Judaism (EUPJ). Leslie remarks: "I am also hopeful that Progressive Jewish educators will do that which is so critical - give our children and grandchildren pride in being Progressive Jews."

The Bergman Seminar for Progressive Jewish Educators is scheduled for July 5-15, 2012. For more information contact Rabbi Steve Burnstein, saltz@wupj.org.il.



Back to In This Issue



WUPJ launches fundraising campaign for FSU summer camps

The WUPJ has launched a dedicated fundraising campaign for Netzer summer camps in the FSU.

For the past few years Netzer has been running a range of summer camps in the FSU, providing a framework combining good wholesome summer fun and a creative Jewish educational experience, enabling children, teens and young adults to engage issues vital to their lives as Jews.

Every year the number of first time participants, many of whom have never had any previous exposure to a Jewish environment, has increased. The camps provide fun filled rich learning experiences, creating an ideal framework for people interested in exploring their Jewish identities and seeking deeper knowledge and understanding of Judaism. Campers participate in diverse experiential activities that teach modern Jewish identity, Jewish life cycle, connections to Israel and how to retain one's Jewish identity and be part of the Jewish community in a predominantly non-Jewish society.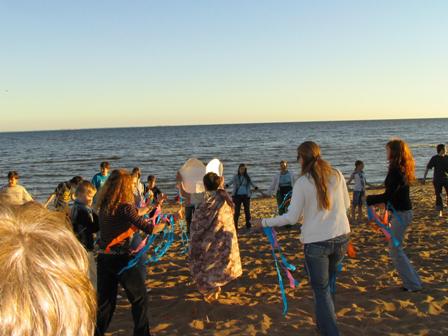 Summer fun at the beach

Each camp offers different themes and activities. In Moscow a family camp provides fun activities in which children with special needs and their families join together with fully-abled children and parents. In Lipetsk there is an interfaith camp that promotes mutual understanding and appreciation among members of the Jewish, Azerbaijani, Armenian and Russian communities.

The Ukraine camps are geared to teens and pre-teen children. In addition to having a great time away from their parents, they participate in a broad range of activities and experiences focused on the Jewish related issues such as Jewish identity and lifestyle, the development of Jewish communities in different countries, Zionism and the rebirth of the State of Israel, and the attitudes of these countries toward Israel today.

"Many came for the first time and are learning about Judaism, tradition, culture and Israel. They will become the next madrichim and leaders of the Jewish people in our country. This youth will one day do something great in the larger Jewish world," said 17-year-old Ilya from Konotop, Ukraine.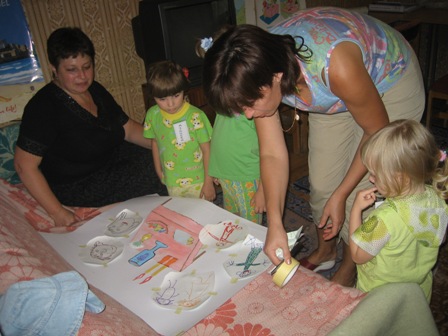 Arts and crafts

The Netzer camps have a lasting impact. Sixteen-year-old Alina from Kiev explains, "You cannot believe how much this camp changed my perspective as a person and as a Jew. I can't wait for next year."

Alisa Zilberstein, a twenty–something resident of Khabarovsk in eastern Russia summed up her experiences at the Moscow young adults camp, dedicated to dreams and their realization. "This camp was my introduction to Progressive Judaism... I hope this camp continues taking place every year, not only in Moscow, but in other parts of Russia as well, because there are many young people from outlying towns and cities who have never been exposed to Progressive Judaism".

Although the local FSU communities are slowly maturing, they are still far from being able to take upon themselves the responsibility for funding the camps, which would not be possible without the generous support of World Union donors.

Last summer, almost one thousand children (941) attended 12 Reform summer camps in the FSU. We know that over a thousand children want to participate in this year's camps; our goal is to make sure they can.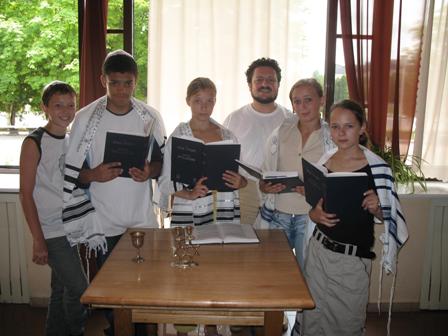 Shabbat services

A gift of $75 per month, or a one-time gift of $900, covers the cost of sending one child to summer camp. Your contribution makes it possible for the World Union to strengthen Jewish life and values in the former Soviet Union by nurturing the next generation of Reform Jews, ensuring they develop into committed and informed Jews motivated to contribute to their communities.

"Netzer camps truly change lives. For many children, these camps are the only possibility to be in a Jewish environment, understand who they are, discover the way to be Jewish and continue this journey after the summer camps," – Tania Gaidar, a senior madricha (leader) from Ukraine in a letter to Netzer FSU Coordinator Margarita Fruman.

Click here for details and here to fill out the form and return to our office in New York with your gift.

For more information on the FSU summer camp program, and to read the report from last summer please click here.



Back to In This Issue



Almost 10% of Israelis call themselves religious non-Orthodox Jews

According to the recently published latest report (2009) of the Guttman Center for Surveys of the Israel Democracy Institute, the non-Orthodox streams are no longer marginal forces in Israeli society. More Israeli Jews defined themselves as practicing Reform or Conservative Jews, a number higher than those who defined themselves as Haredim (ultra-Orthodox).

Eight percent of Israeli Jews define themselves as practicing Conservative or Reform Jews (4% each) compared to the seven percent of Israelis who defined themselves as ultra-Orthodox.

Every ten years, the Guttman Centre conducts an in depth survey of attitudes in Israeli society regarding religion and democracy. The previous report was published in 2001.



Kabbalat Shabbat services at Beit Daniel TA

Equally important, a significant majority of Israeli Jews (between 60% and 70%) supported the positions of the non-Orthodox streams on most of the major issues regarding religion in Israel. According to the report, most Israelis disapproved of the Orthodox monopoly on official religious life in Israel, and agreed that the state should recognize the non-Orthodox streams, allow their rabbis to officiate at marriage and funeral ceremonies and to perform conversions in Israel. A majority of respondents also supported civil marriage in Israel.

According to the report, which focused on the traditional Israeli categories, 7% defined themselves as Haredi, 15% as Dati (Orthodox, modern Orthodox), 32% as Masorti (traditional), 43% as secular and 3% as anti-religious secular. To avoid confusion, the term Masorti as used in the report does not refer to the Conservative movement (Yahadut Masortit in Hebrew), but to a broad section of Israelis who regard themselves as traditional.

The report shows an interesting crossing of these lines regarding degrees of observance. 14% described themselves as meticulously observant, 26% as observant, 44% as somewhat observant and 16% as non-observant.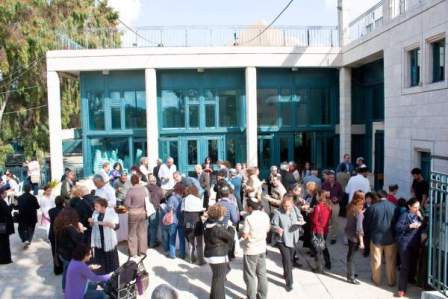 Kehilat Kol Haneshama in Jerusalem

Nearly a third of Israelis (30%) answered they had attended a non-Orthodox service in Israel. Six percent said they attended such services regularly or fairly frequently, the others said they attended services infrequently. This means that over half the practicing non-Orthodox Jews (8%) can be considered quite highly committed to their Judaism, and attend services either regularly or at least fairly frequently.

Gilad Kariv, Executive Director of the Israel Movement for Progressive Judaism, believes that "the findings of the survey are good news for Israeli society, particularly in a period of religious extremism. Once again, it is striking that the political and legal reality in Israel regarding relations between religion and state lags far behind the true position of Israeli society. For sure, both movements still face significant challenges, but it is no longer possible to dismiss their activities in Israel or their impact on Israeli society. We believe that the development of both movements will eventually lead to a change in their political and legal status, and we intend to use the findings of the survey as part of our efforts to promote this important and vital change."



Back to In This Issue



President's reflections on…The Adult Issues of Purim
By Rabbi Stephen Lewis Fuchs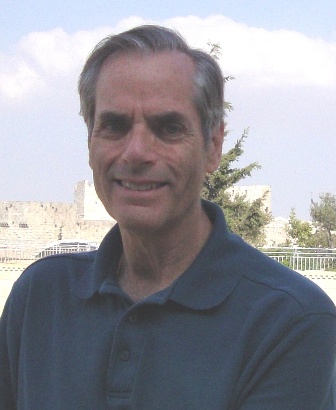 Many think of Purim as simply a time for greggers, costumes, noise and merriment. With all the frivolity and fun that we shall hopefully experience, it is easy to dismiss Purim as merely a fun holiday for the young and the young at heart, but Purim is much more.

The Purim story confronts the mature reader with vital philosophical questions about the place of women in society, the phenomenon of prejudice, and the very meaning of life itself.

Too seldom do we ponder the courage of Vashti, King Ahashverosh's first wife. In the story, the world's most powerful man commands her to display her beauty for his drunken friends, but she refuses. She is a worthy role model for our daughters. She is also a good jumping off point for a discussion about the value of women as complete human beings. Vashti refused to simply be a sex object even if that refusal cost her, her throne. Hopefully all of us can learn from her courage.

A vital lesson about prejudice presents itself when Mordecai refuses to bow down before Haman. Haman is angry, but as the Bible records: "...it was not enough for him to punish Mordecai alone, for they had told him the people of Mordecai" (Esther 3:5). No, because of his anger at one man, Haman sought to destroy all the Jews.

Sadly, the prejudice as presented against Jews in the book of Esther has confronted our people many times throughout history. The Purim story provides a vivid example of this phenomenon that we can profitably discuss with young people and adults.

The third vital lesson instructs us in the meaning of life itself. When Mordecai reads Haman's decree condemning the Jews of Persia to death, he sent a message to Esther to intercede for her people. Esther's response was that she dared not enter the presence of the king because he had not summoned her, and the penalty is death for anyone, even the queen, who appears unbidden before the king unless he holds out his scepter as a sign of acceptance.

Mordecai through the servant Hatach (a most underrated character) asks Esther a question we should all frequently ask ourselves: "Who knows if you have not become queen for just such a time as this?" (Esther 4:14). In other words, who knows if we are where we are at any given moment just for the opportunity the moment offers us to make a difference.

Mordecai really asks us all: Are we on this earth just to enjoy life? Is our own pleasure the primary purpose of our existence? Jewish tradition and the Book of Esther say: "No."

Esther could have lived out her life in selfish luxury. She could have ignored the plight of our people. But Mordecai's question pricked her conscience enough so that she risked everything in an effort to save our people.

Mordecai's question addresses us as well. What are we willing to sacrifice to keep our people, where we live and around the world, vibrant and strong?

In our day-to-day lives as well, all of us, like Esther, have moments when our action or inaction, our willingness or unwillingness, to take a big risk can make a vital difference in someone's life. We can seize these moments or turn away from them. Esther swallowed her fear and seized her moment. Her example and her courage commend themselves to all of us when the times come for us to step up and make a difference.

So, as Purim approaches let us prepare for more than fun and games. If we truly study the Story of Esther, what we learn about the dignity of women, the phenomenon of prejudice and the very meaning of life itself can enrich our Jewish souls long after the celebration is over.



Back to In This Issue



News in brief

UPJ launches Centre for Living Judaism in Melbourne
The Union for Progressive Judaism (UPJ), in partnership with King David School in Armadale Victoria, has launched the Centre for Living Judaism (CLJ).

The Centre's Director Rabbi Gersh Lazarow explained its mission as "a strategic partnership between King David and the UPJ dedicated to creating and developing programs, resources and other materials for use by both the school and local communities, providing them tools to promote Progressive Judaism, and meet the challenges it faces.

For more information on the CLJ, please go to http://www.livingjudaism.org.au/



Beit Polska trains Para-Professional Worship Service Leaders for Poland

A program to train Para-professional worship service leaders for Progressive Jewish communities in Poland is continuing to make excellent progress in Warsaw, Poland. Under the auspices of Beit Polska, the national association of Progressive Judaism in Poland, the Shatz program (Sh'lichei Tzibur which in Hebrew means service leaders) is teaching 8 first year students and 5 second year students in an intensive training program which meets over the course of 10 weekends throughout the year. The program was initiated by Rabbi Haim Beliak, an American Reform rabbi who has been cooperating with the World Union and Jewish Renewal in Poland to strengthen Progressive Jewish life and experience in Poland.

Rabbi Joel Oseran, Vice President of International Development for the World Union had the opportunity to teach and get to know the Shatz students over the weekend of February 17-19, 2012 and reports that the program is making an important contribution to the life of Progressive Judaism in the country. The principle teachers of the program were Cantor Mimi Sheffer (who travels from Berlin, Germany to teach) and Rabbi Bruce Kadden and his wife Barbara, experienced Jewish educators from America who are on sabbatical leave and spending a few months serving the Progressive community in Warsaw. Students in the Shatz program learn basic Jewish liturgical themes; Shabbat, holiday and High Holiday liturgy; cantillation skills, Israel and Progressive Zionism, and other central elements of the worship experience.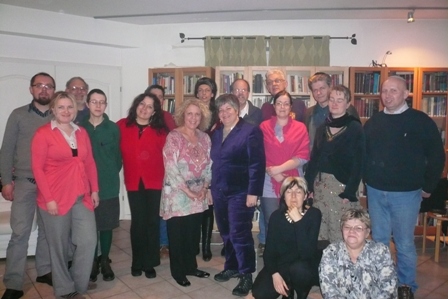 Rabbi Joel Oseran with Shatz participans

Once the students reach a minimum level of competency, they travel to small, emerging Jewish communities throughout Poland to lead Shabbat services and work with the local Jewish community in structuring Jewish activity. Shatz students have helped in communities such as Lublin, Czestochowa and Gdansk. Given the fact that there are no native Polish speaking Progressive rabbis working in Poland, the development of the Shatz program has tremendous implications for the future growth of Progressive Judaism in the country. According to Rabbi Oseran, "Our hope is that some of the graduates of the Shatz program will continue their Jewish education to become professionally trained rabbis, cantors and Jewish educators." One second year Shatz student may already be on her way for rabbinic study in America.



WUPJ President warmly welcomed at UK congregations

Rabbi Stephen Lewis Fuchs, President of the World Union, made his first visit to the UK since taking up office in July 2011. He met with leaders of the Progressive Movement in the UK, including Deborah Kahn-Harris and Alastair Nesbitt, Principal and Chairman respectively of the Leo Baeck College; Ben Rich, Chief Executive of the Movement for Reform Judaism (MRJ); Suzy Stone, head Teacher of the Akiva Jewish Day School; and Pam Goldsmith, Director of Community Development, for the MRJ. He also met with students and faculty of the college, enjoying "the opportunity to share thoughts with them and answer whatever questions they had."

MRJ's new Rabbinical spokesperson Rabbi Laura Janner-Klausner hosted Rabbi Fuchs for a special dinner, together with other community leaders. At the Montague Centre for Liberal Judaism he gave a special shiur on Friday morning at the Montague Centre for Liberal Judaism and met with EUPJ Chair Rabbi Andrew Goldstein, and Rabbi Danny Rich, Chief Executive of Liberal Judaism (LJ), as well as with the EUPJ Executive Committee under the direction of their President, Leslie Bergman, discussing the upcoming EUPJ convention in Amsterdam.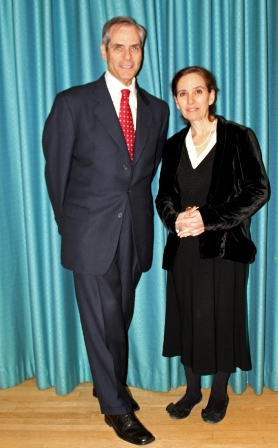 Rabbi Stephen Lewis Fuchs and Rabbi Alexandra Wright

Friday night services were spent at the Liberal Jewish Synagogue (LJS); in a rousing address to the congregation he described his role as "a sacred opportunity to promote progressive Jewish life." LJS Senior Rabbi Alexandra Wright pinpointed the special link between the synagogue and the WUPJ, stating that "the World Union was established at the LJS in 1926. Since then the synagogue has played an active part in its development."

Shabbat morning was spent at Alyth Gardens on the invitation of Rabbi Mark Goldsmith where Rabbi Fuchs gave a shiur and then spoke at the services. Shabbat afternoon was spent with Leslie Bergman and family for discussions and Havdalah services before heading off to the airport.

"All in all it was a wonderful trip, and I am grateful for the warm reception I received from both the Liberal and Reform communities… I treasure the time I spent in London and am already looking forward to my next visit."



Back to In This Issue



Congratulations

The leadership and staff of the World Union offer a hearty Mazal Tov to our Executive Board member and France Regional representative, Felix Mosbacher and his wife Arlette on the birth of a granddaughter in Israel.



Upcoming events
March 13-15, 2012 - WUPJ Executive Board Meetings, Netherlands

March 15, 2012 – WUPJ International Assembly Meetings, Netherlands

March 15-18, 2012 – Biennial Conference of the European Union for Progressive Judaism, Amsterdam

June 1-2, 2012 – Biennial Conference of the Israel Movement for Progressive Judaism (IMPJ), Israel

June 8-10, 2012 – 80th Anniversary and Biennial conference of the South African Union for Progressive Judaism (SAUPJ), Johannesburg

July 5-15, 2012 – The Bergman Seminar for Jewish Educators, Anita Saltz Educational Center, Israel

July 19-22, 2012 – UPJ Annual Conference, Spandau, Germany

July 22 - August 1, 2012 - The Roswell Seminar for Social Justice, Anita Saltz Educational Center, Israel

August 8-12, 2012 – World Union for Progressive Judaism-Latin America (WUPJ-LA)'s 4th Conference of Jewish Communities, Buenos Aires

October 25-28, 2012 - UPJ Biennial Conference, Sydney, Australia

April 28-30, 2013 – WUPJ Executive Board Seminar and International Assembly Meeting, Jerusalem, Israel

May 1-5, 2013 – WUPJ "Connections 2013", Jerusalem, Israel



Back to In This Issue