Issue #380
Issue #380 – 8 April 2010 / 24 Nissan 5770
IN THIS ISSUE:

HIRSCH TO LIGHT ISRAELI INDEPENDENCE EVE TORCH ON MT. HERZL

WORLD UNION GATHERS IN PARIS FOR REGIONAL BIENNIAL

NETZER/MINSK WINS INTERNATIONAL PURIM 'SHPIEL-OFF'

WORLD UNION HAS STATEMENTS READ AT UNHRC IN GENEVA

UPCOMING EVENTS


HIRSCH TO LIGHT ISRAELI INDEPENDENCE EVE TORCH ON MT. HERZL

Rabbi Richard G. Hirsch, the World Union's former long-time executive director and today its honorary life president, was one of 14 Israelis chosen to light the traditional torches at the evening ceremony opening Israel 62nd Independence Day celebrations on Mt. Herzl in Jerusalem on April 19. He thus becomes the first Israeli from the country's Progressive movement to be given this esteemed honor.

As executive director, Hirsch, now 83, brought the World Union's headquarters to Jerusalem, solidifying the commitment of Progressive Judaism and its adherents to Israel and to the Zionist endeavor. Also under his tutelage, the World Union became, in 1976, the first international Jewish religious organization to become affiliated with the World Zionist Organization.

After retiring in 1999, Hirsch turned his full-time attention to the Executive of the Jewish Agency and the WZO, where he served as a member and co-chair of the Jewish Agency's Commission on the Former Soviet Union and Eastern Europe. Today, he is serving a second term as president of the Zionist General Council, the "legislature" of the Jewish Agency.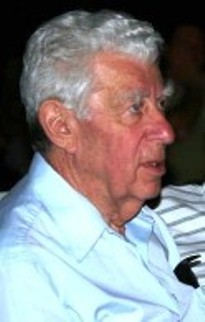 Hirsch.


Back to In This Issue



WORLD UNION GATHERS IN PARIS FOR REGIONAL BIENNIAL

By Rabbi Joel Oseran, Vice President for International Development

With a Jewish population of over a half of million, constituting the largest Jewish community in Europe, France has the potential to be of great importance to the World Union's strategic planning in Europe. With this in mind, leaders of its European region chose Paris for their recent biennial conference, which took place March 4-7. Over 300 participants from throughout Europe gathered to study, celebrate Shabbat and discuss the pressing issues facing our movement.

The biennial opened on Thursday evening in the remarkable Hotel de Ville, site of the historic gathering called by Napoleon 200 years ago to resolve the issue of emancipating France's Jews. History indeed filled the air as Paris Mayor Bertrand Delanoë addressed the grand opening ceremony in the Salles Des Fetes, warmly welcoming the World Union to his city and congratulating our movement for its prominent role in Jewish life today. The opening session, chaired by Felix Mosbacher (who co-chaired the biennial), also included remarks by Richard Prasquier, chair of CRIF, France's Jewish federation; Israeli ambassador Daniel Shek; and Ruth Cohen, outgoing regional president.

Rabbi Dr. Andrew Goldstein, regional chair and co-chair of the biennial, welcomed delegates to the conference's formal deliberations, which began on Friday morning at the Mouvement Juif Libéral de France (MJLF) community. Over the next three days, participants enjoyed keynote addresses by Rabbi Professor Marc Saperstein (principal of Leo Baeck College in London), Rabbi Stephen Berkowitz (spiritual leader of MJLF); journalist Alexandre Adler; Rabbi Pauline Bebe (spiritual leader of Paris's Communaute Juive Liberale Ile de France ); and Dr. Diana Pinto, a noted academic and lecturer on European Jewry. Over 20 workshops were conducted at MJLF on topics that included theology, liturgy, Zionism/Israel, anti-Semitism, communications, fundraising, business ethics, and many more.

Kabbalat Shabbat services took place at local Progressive congregations and included communal dinners and local home hospitality. Shabbat morning worship took place at the historic Union Liberale Israelite de France on Rue Copernic, site of the tragic 1980 bombing that took the lives of 4 people. The congregation recently celebrated its centenary, highlighting the impressive growth of Progressive Judaism in France. The sanctuary was full for the service, which was superbly led by Rabbi Tom Cohen of Paris's Kehilat Gesher. Rabbi Dr. Andrew Goldstein delivered the sermon. The World Union's multi-language siddur was used for worship, emphasizing the variety of languages and liturgical styles of our worldwide movement.

A number of important matters of business were decided upon at the annual general meeting, held Sunday morning. One was the change in the region's name to the European Union for Progressive Judaism (EUPJ). The AGM also officially welcomed into EUPJ ranks the newly established Progressive congregation in Barcelona, Bet Shalom.

There were several opportunities during the biennial to pay tribute to Ruth Cohen, who concluded her tenure as regional president. Reference was made to the fact that Ruth has filled, over her decades of leadership, nearly every possible position at the congregational, regional and international levels of Progressive Judaism. Together with her husband Harvey, she has continued to lead by example and the World Union acknowledged its sincere debt of gratitude to the Cohens for their commitment and dedication to Progressive Judaism worldwide.

The AGM unanimously elected Leslie Bergman as president of the EUPJ. Leslie has been a key leader of worldwide Progressive Jewry for decades, having recently concluded his tenure as senior vice chair of the World Union, and will bring an experienced hand to the leadership of our European region.

One of the important accomplishments of the Paris conference was the spirit of cooperation and identity that touched all the city's Progressive communities. For the World Union to fulfill the promise of leading European Jewry, we will need to rely on a strong base of Progressive Judaism in the City of Light. The Paris biennial moved us closer to that objective.



The European Region biennial opens at the Hotel de Ville. (Photo: Arthur Roswell)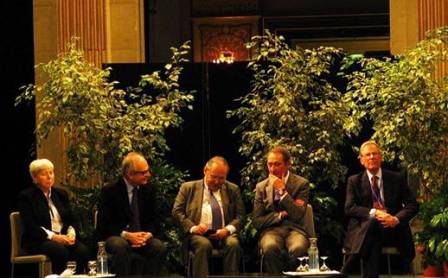 Speakers at the biennial's grand opening session (left to right): Ruth Cohen, Israeli ambassador Daniel Shek, CRIF chair Richard Prasquier, Paris mayor Bertrand Delanoë and Felix Mosbacher. (Photo: Arthur Roswell)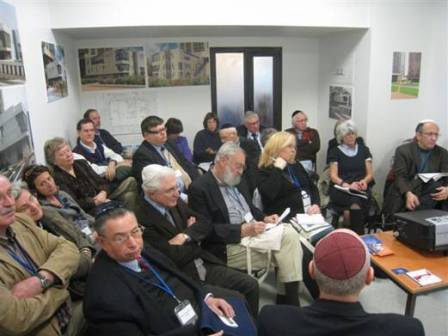 A workshop at the European biennial.


Back to In This Issue



NETZER/MINSK WINS INTERNATIONAL PURIM 'SHPIEL-OFF'

The Minsk chapter of Netzer Olami, the World Union's international Zionist youth movement, won this year's Purimshpiel, an international competition held in Vitebsk, Belarus, by the Jewish Agency. The competition – the 16th in its current iteration – highlights theatrical and musical adaptations of the Purim story – a holiday staple for generations of Jewish communities around the globe.

This year there were 15 entries representing various youth movements and clubs from Belarus, Russia, Moldova and Estonia; the Netzer troupe from Minsk consisted of 10 young people and madrichim (youth leaders).

"We decided to interpret Purim through a musical based on the children's fairytale Buratino's Adventures," says Faina Zmitrochenko, Netzer's coordinator for Belarus, citing a Tolstoy version of Pinocchio. "We presented this famous fairytale using Purim characters. Malvina (Esther) and Buratino (Mordechai) save all the puppets in the theater led by the evil Karabas Barabas (Haman). Our play was full of jokes – even about the judges – and song and dance, and was very original."

Netzer Olami is no stranger to the winner's circle in Vitebsk: Netzer/Minsk won in 2003, while the branch from Riga, Latvia, won in 2005. Other Netzer groups have been finalists as well.

The Vitebsk Purimshpiel also gave participants an opportunity to discover Progressive Judaism in a more personal way.

"At the request of the Jewish Agency, there was an important religious component led by Grisha Abramovich, the World Union's Minsk-based rabbi for Belarus," Zmitrochenko says. "It included lectures and workshops on Judaism and Purim, a memorial service for victims of the Holocaust, and Kabbalat Shabbat services. There was also an opportunity to distribute flyers about the [World Union's Institute for Modern Jewish Studies], as participants represented a very high level of Jewish youth who would be great candidates for our community worker program.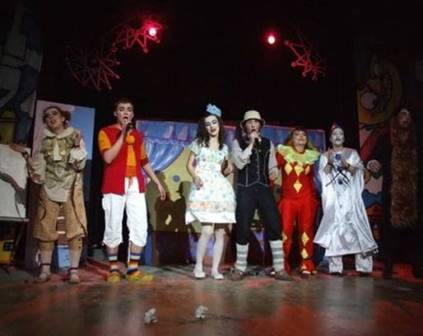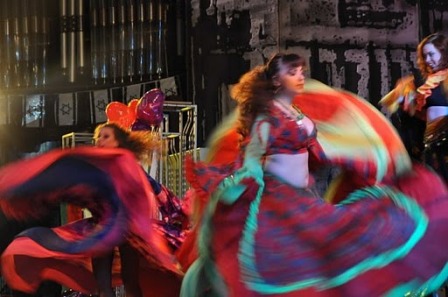 Scenes from Netzer/Minsk's performance at this year's Purimshpiel.


Back to In This Issue



WORLD UNION HAS STATEMENTS READ AT UNHRC IN GENEVA

David G. Littman, the World Union's spokesman to United Nations bodies in Geneva, delivered 10 statements last month at the 13th session of the UN Human Rights Council, some of them jointly with other organizations.

In one of the statements, Littman called on the council to condemn repeated threats by Iranian president Mahmoud Ahmadinejad against Israel, and by Libyan dictator Moamar Gaddafi against Switzerland, where a referendum recently banned the construction of minarets on mosques.

"As threats against member states are also an attack on the human right to life, the Human Rights Council has a sacred duty to condemn such unacceptable calls to jihad, which are in total violation of the purposes of the UN Charter and of the International Bill of Human Rights," Littman told the council on March 16. "They should be severely reprimanded by this council and by other UN bodies and persons. Silence here and now would make of us all the accomplices of terrorism and tyranny."

In his March 22 statement, Littman addressed the silence of the recent Goldstone Report regarding Hamas's charter and the group's incitement to kill Jews.

"[M]illions of Germans (not just Nazis) read Hitler's Mein Kampf – his Aryan 'struggle' mainly against Jews that led to the monstrous 'final solution'– but very few other persons worldwide felt concerned by such incitements," Littman said. "Today, there is also little interest shown in this genocidal Hamas charter, a jihad / 'struggle' to kill Jews and wipe Israel off the map (with help from all and sundry), which we have been denouncing here since 1989 in vain. Few have bothered to read how Jews, Judaism and Israel are targeted."

"[H]ow can Judge Goldstone, his colleagues, the secretary-general, the high commissioner for human rights, UN officials, UNESCO, UNICEF, the [Organization of the Islamic Conference] and this council, and the 'international community' willingly ignore such blatant calls for children to kill….? Now is the time… for this council to denounce all this and the Hamas charter, and not keep silent – while seeking true peace rather than one more 'resolution.'"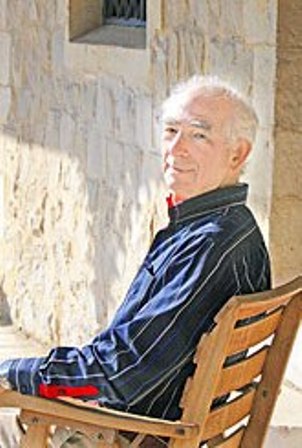 Littman. (Photo: Alex Libek)


Back to In This Issue



UPCOMING EVENTS

April 16-18, 2010 – Liberal Judaism Biennial Weekend, England

April 29-May 9, 2010 – URJ Study Kallah, in conjunction with the Anita Saltz International Education Center, Jerusalem

May 14-16, 2010 – Biennial of the South African Union for Progressive Judaism, Durban

May 14-16, 2010 – Movement for Reform Judaism Biennial Conference, Manchester, UK

May 28-29, 2010 – Israel Movement for Progressive Judaism Biennial, Israel

July 8-11, 2010 – Annual conference of the Union of Progressive Jews in Germany, Spandau-Berlin

November 25-28, 2010 – Biennial conference of the Union for Progressive Judaism in Australia, Asia and New Zealand, Canberra, Australia

February 7-13, 2011 – Connections 2011, San Francisco



Back to In This Issue