Issue # 375
Issue #375 – 21 January 2010 / 6 Shevat 5770
IN THIS ISSUE:

IRAC DIRECTOR INTERROGATED, FINGERPRINTED

PROGRESSIVE JEWS IN CRIMEA HOLD SHABBATON

UPJ HOLDS STAFF AND LAY LEADERSHIP RETREAT

WORLD UNION INAUGURATES INTERNATIONAL TORAH PROJECT

UPCOMING EVENTS



IRAC DIRECTOR INTERROGATED, FINGERPRINTED

Jerusalem police summoned Anat Hoffman, executive director of the Israel Religious Action Center, on January 5 for questioning and fingerprinting in connection with her activities with the Women of the Wall, an organization committed to realizing equal prayer rights at the Western Wall. Hoffman is the group's chairwoman. Another member, wearing a tallit and carrying a Torah, was arrested at the Wall in late November on suspicion of violating the sanctity of a holy site.

"I was warned I was being investigated for committing a felony," writes Hoffman. "And my crime? I performed a religious act that offended the feelings of others: praying out loud, reading the Torah, and wearing a tallit at the Kotel."

Hoffman criticized the rabbi of the Western Wall, Shmuel Rabinovich, saying the site needs to be "liberated" from his control, just as Israeli paratroops liberated it in 1967.

"Rabinovich is an ultra-Orthodox rabbi who was appointed rabbi of the Wall by secular leaders in Israel who, like many Israelis, were brought up to believe that there is only one brand of authentic Judaism – Rabinovich's brand," Hoffman continues. "He was given absolute jurisdiction over the site, and he has abused his power. But the real problem is not Rabinovich: The problem is the absolute power he has over Israeli Judaism."

Hoffman asked supporters to write to the Israeli ambassador in their country to express their outrage over her interrogation and fingerprinting, as well as their support for religious pluralism in the Jewish state. Click here to download the suggested text.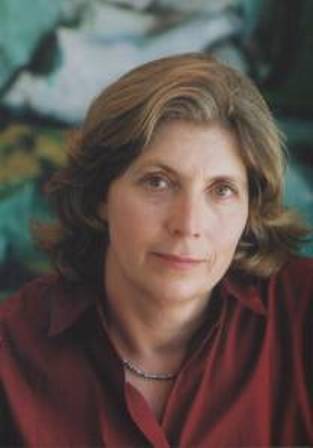 Hoffman.


Back to In This Issue



PROGRESSIVE JEWS IN CRIMEA HOLD SHABBATON

Ner Tamid, the Progressive congregation in the Crimean city of Simferopol, recently conducted a two-day shabbaton for some 40 students and young adults aimed at strengthening their Jewish identity and preventing assimilation. Held in conjunction with the Association of Jewish Organizations and Communities of Crimea with funding from the Dutch Jewish Humanitarian Fund and the World Union, the shabbaton, the second in a series of four seminars scheduled to be held in a two-year-period, focused on the "Jewish lifecycle."

One session highlighted the significance of ritual circumcision and the Jewish name-giving ceremony. Another looked at the bar and bat mitzvah, and the importance of Jewish education. Other lectures were on the Jewish wedding and family issues, conversion, aspects of death and mourning, and viewpoints from the perspective of Kabbala on life after death, delivered by Vladimir Waxman, a guest lecturer from Odessa. There was also a session on Israel with a representative from the Jewish Agency.

"A very important aspect of the program was religious activities," says Mikhail Kapustin, the World Union's Simferopol-based rabbi for the Crimea. "Participants in the shabbaton came together with regular worshippers at Kabbalat Shabbat, Shabbat Shacharit and Havdalah services. It was a very moving experience to see a three-generation community.

"Following Kabbalat Shabbat services, there was a special oneg Shabbat featuring music by Vladimir Torchinsky. A graduate of the World Union's Institute for Modern Jewish Studies who currently serves as the communal worker at the Progressive congregation in Odessa, Torchinsky, a poet and composer, played the guitar and sang Jewish and non-Jewish melodies.

There were many other interesting activities, evening programs, questions and answers and during the final feedback many participants expressed their gratitude to the organizers of Shabbaton and asked us to invite them for further Shabbatons; some of the participants said that they would revaluate their attitude towards Judaism and would become more active in their places.

"It was a great experience for all of us," says Kapustin. "For some of the participants, who were raised in assimilated families and know nothing about their heritage, such programs are often the only opportunity for them to express their Jewishness. It was a feast of learning, teaching, communicating and having fun."




Scenes from the most recent Crimean Progressive shabbaton. Rabbi Mikhail Kapustin is in the center of the photo to the right.


Back to In This Issue



UPJ HOLDS STAFF AND LAY LEADERSHIP RETREAT

The Union for Progressive Judaism of Australia, New Zealand and Asia (UPJ) held a gathering in late November in Sydney for regional and congregational leaders, and for local rabbis. The theme of the retreat was "Hemshechiut" (Continuity).

"We complement our biennial conferences with twice-yearly meetings of our presidents, rabbis, shlichim [emissaries] and executive committee members from across the Australia, New Zealand and Asia region, allowing us to focus on specific problems, as well as praying, learning and planning as a group," says Steve Denenberg, executive director of the UPJ. "Such gatherings provide a wonderful opportunity for the leaders of our vibrant movement to meet in person, as well as through the regular teleconferences that we hold."

The retreat program featured outstanding guest speakers, including Peter Wertheim, executive director of the Executive Council of Australian Jewry; Dr. Hilton Immerman OAM, chief executive of the Shalom Institute at the University of New South Wales; and Andre Obeler, the new head of technology for the Zionist Federation of Australia.

"It was a timely opportunity for us to plan for the introduction of more sophisticated technology throughout our region," Denenberg said. "As our movement and the individual congregations continue to grow, it is vital for us to embrace technology and combine it with personal communication."

Also speaking was Naomi Abelson, a social action specialist for the North American Reform movement, who coordinates its Nothing but Nets project, a United Nations Foundation-supported program aimed at eradicating malaria through the use of specially-treated netting. The UPJ has adopted Nothing but Nets as its own social action project and is the first organization outside North America to receive funding for it.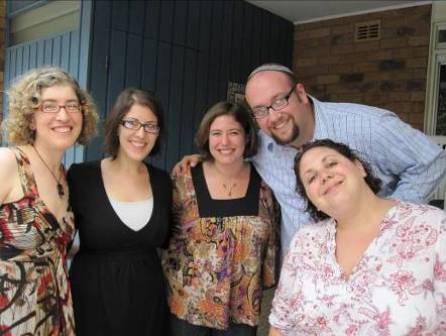 Left to right: regional social action coordinator Nicky Maor; special guest Naomi Abelson, who coordinates the UN Foundation-funded Nothing but Nets anti-malarial project for the Union for Reform Judaism; incoming Adelaide president Alison Dwyer; Rabbi Gersh Lazarow; and Dana Bar-Zuri, movement emissary to the Victoria community.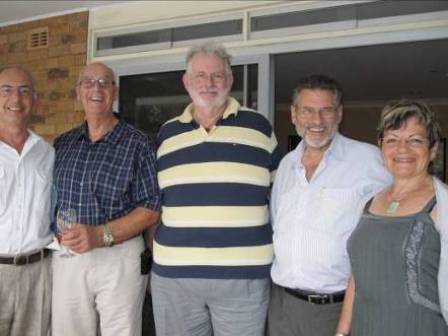 Left to right: NSTE president Stephen Freeman, Gold Coast treasurer, Herb Lesser, ACT coordinator Bill Arnold, UPJ treasurer Philip Levy and wife Lorraine.


Back to In This Issue



WORLD UNION INAUGURATES INTERNATIONAL TORAH PROJECT

The World Union for Progressive Judaism recently began a project aimed at providing members with the views and interpretations of Progressive rabbis around the globe regarding the week's Torah portion.

"Through the new initiative, called 'Torah - from around the world,' we are able to offer a global connection with all of our rabbis and scholars," says Rabbi Rich Kirschen, director of the World Union's Anita Saltz International Education Center, and the project's developer. "Each week we will have a different teacher unlocking the meaning and relevance of the weekly Torah portion through ancient and modern texts within a Progressive Jewish perspective."

The effort began several weeks ago with an inaugural piece by Rabbi Walter Rothschild, state rabbi for Schleswig-Holstein in Germany, who wrote on Parshat Vayechi. Other rabbis who have been and will be providing installments include Rabbi Jeffrey Kamins and Rabbi Fred Morgan (Australia); Rabbi Nathan Alfred (Belgium); Rabbi Michael Dolgin and Rabbi Larry Englander (Canada); Rabbi Tom Kucera (Czech Republic); Rabbi Tirzah Ben-David (Denmark); Rabbi Pauline Bebe, Rabbi Tom Cohen and Rabbi Celia Surget (France); Rabbi Gábor Lengyel (Germany); Rabbi Katalin Kelemen (Hungary); Dr. Charles H. Middleburgh (Ireland); Rabbi Rich Kirschen (Israel); Rabbi David Lilienthal and Rabbi Menno ten Brink (Netherlands); Rabbi Burt E. Schuman (Poland); Rabbi Ann Folb (South Africa); Rabbi Tony Bayfield, Rabbi Mark Goldsmith and Rabbi Mark Winer (UK); and Rabbi Gary Bretton-Granatoor and Rabbi Joan Glazer Farber (US).

"Torah - from around the world" will appear at the end of each issue of WUPJnews, and in a dedicated e-mailing in the weeks WUPJnews does not appear. Kirschen invites you to send questions, comments and thoughts to him at Rich@wupj.org.il.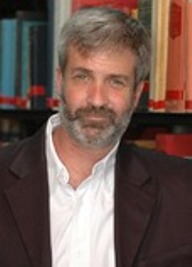 Rabbi Rich Kirschen


Back to In This Issue



UPCOMING EVENTS

January 28-31, 2010 – Union of Jewish Communities in Latin America Biennial, Panama

January 28-February 7, 2010 – Beutel Seminar for Progressive Jewish Leaders, in conjunction with the Anita Saltz International Education Center, Jerusalem

February 14, 2010 – Annual Education Conference, Leo Baeck College, London

March 4-7, 2010 – European Region Biennial Conference, Paris, France

March 14-18, 2010 – Riding4Reform – Seventh annual IMPJ countrywide bicycle fund-raising tour in Israel

March 18-23, 2010 – TaMaR international conference, Israel (click here to download a registration form)

April 16-18, 2010 – Liberal Judaism Biennial Weekend, England

April 29-May 9, 2010 – URJ Study Kallah, in conjunction with the Anita Saltz International Education Center, Jerusalem

May 14-16, 2010 – Biennial of the South African Union for Progressive Judaism, Durban

May 14-16, 2010 – Movement for Reform Judaism Biennial Conference, Manchester, UK

May 28-29, 2010 – Israel Movement for Progressive Judaism Biennial, Israel

November 25-28, 2010 – Biennial conference of the Union for Progressive Judaism in Australia, Asia and New Zealand, Canberra, Australia

February 7-13, 2011 – Connections 2011, San Francisco




Back to In This Issue